Guests Enjoy a Civil War Train Raid Re-enactment
ABOUT US
MORE ABOUT TRAIN TRAVEL, INC.
TRAIN TRAVEL, INC. OPERATING HISTORY
TRAIN TRAVEL, INC's BRANDED RAIL ENTERTAINMENT PRODUCTS
On Saturday evening, August 4, 1984, the first dinner train in North America made its debut departure from Osage Iowa with 121 passengers onboard a classic passenger train named "The Star Clipper". Guests that evening enjoyed a new dining and entertainment concept offering a chef-prepared meal and live tableside entertainment while onboard a classic moving passenger train. It was the brain child of one of the legendary short line and regional railroad operators in the United States, Mr. Jack Haley and our Company's founder (Trains Unlimited LLC, which was acquired by Train Travel Inc.). The Star Clipper first operated out of Osage Iowa in 1984, then moving to Waverly Iowa in 1986. In 1985 Mr. Haley teamed up with Laurence Coe who brought the train to Michigan, first to Paw Paw in 1985 and then to Walled Lake in 1986, where it operated until January 1, 2010. The Iowa operations were discontinued in December of 1987 with Mr. Haley's decision to sell the railroad to an up and coming freight railroad conglom>naps/erate. The Star Clipper made a brief appearance in the Fort Worth Texas area, running two seasons, 1999 and 2000. In 2006 the Company was sold to
Railmark Holdings, Inc.
(
www.railmark.com
) who increased and expanded both its programming and advertising in order to meet an ever changing and diverse ridership demographic in a world of internet communications and social media.
The Company, based in Metro Detroit Michigan, survived the downturn in the automobile industry in 2007 and the Great Recession of 2008, but took advantage of an interest by the State of Michigan who wanted to purchase the Company's Oakland County Michigan rail property in late 2009 in order to complete a contiguous 900-mile planned pedestrian rail trail across the state. The Company's remaining ten mile piece was the missing section needed for this important project.
In 2010 the Company briefly operated the remaining contract term of a dinner train in Florida but could not conclude a transaction with all of the stakeholders. The Company's Columbia Star Dinner Train corporation operated a dinner train in Missouri from 2011 until late 2014. That train operation was sold to a Company affiliate in November 2013 and the train was sold again to a finance group in January 2014 for the purpose of making the operation the centerpiece of a planned public company roll-up of similar operations across the U.S. The public company making the purchase of the Columbia operation,
Train Travel Holdings Inc. (OTC:BB "TTHX")
was not
controlled by our parent Railmark,
Train Travel, Inc.
or any of our affiliates. Since late 2015 the Company has focused on recapitalization and choosing strategic markets in which to locate its time tested and proven retail train excursion products, as well as, working with its exciting International Rail Tour marketing opportunities.
Train Travel, Inc.
started the modern day dinner train industry and over the years refined all of its retail train entertainment products to meet an ever changing customer demographic and the changing force of the internet, digital marketing and social media. The Company provides memorable train experiences to people of all ages.
Train Travel, Inc.
is making these disclosures to provide full and complete transparency.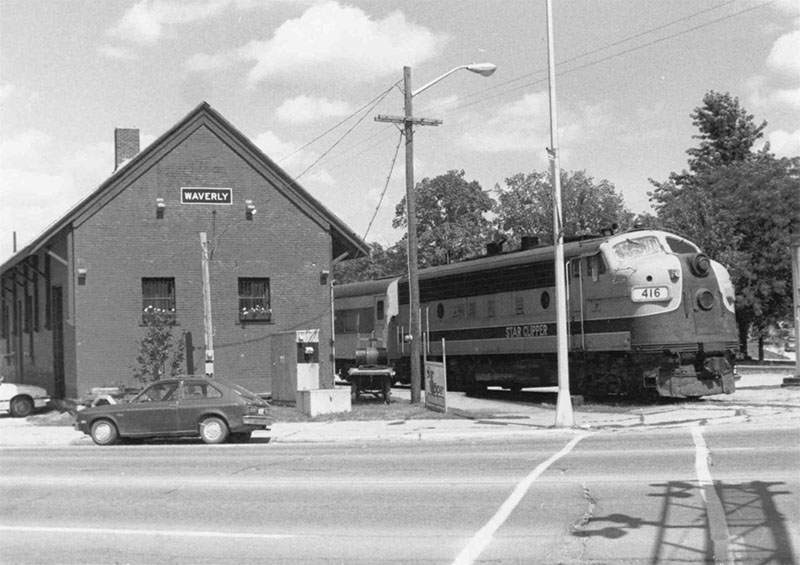 Iowa Star Clipper Dinner Train Departing Waverly Iowa in 1986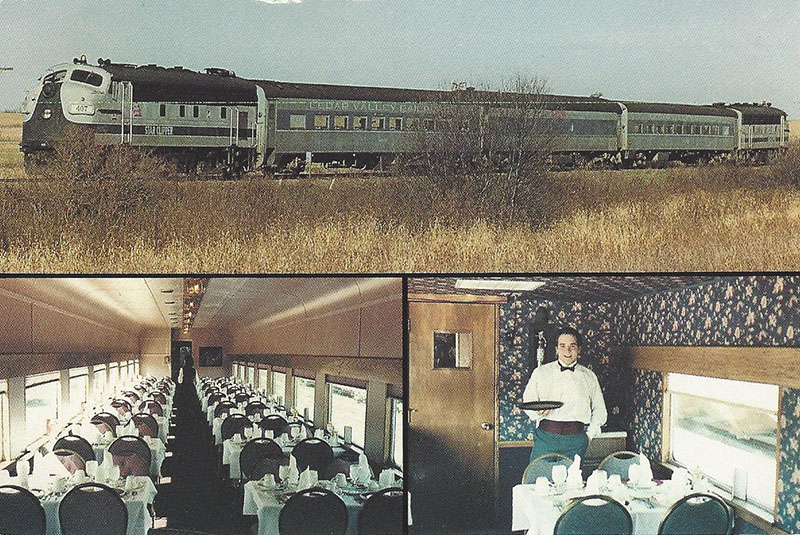 Star Clipper Dinner Train – Serving elegant dinners as you travel through scenic Northeast Iowa along the Cedar Valley River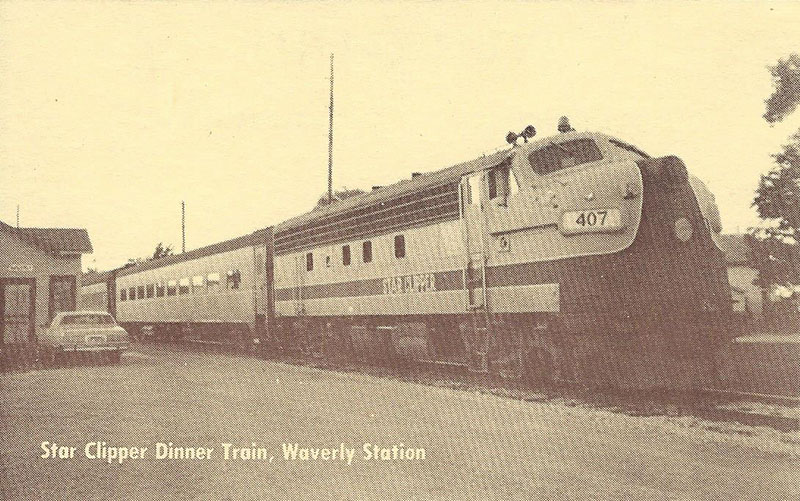 Star Clipper Dinner Train – Waverly Iowa 1984